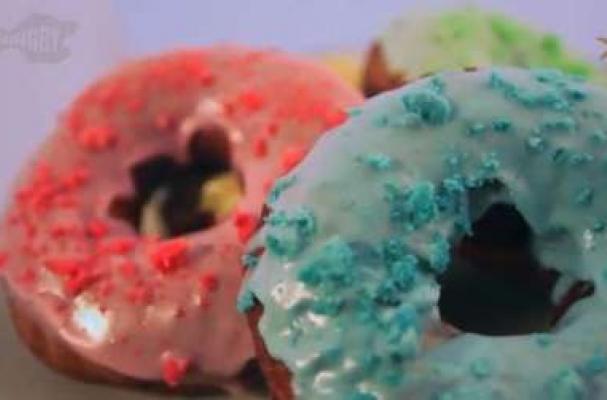 Froot Loop Donuts, from the creative geniuses at The Official Hungry, are a cereal-filled confection that will have you hungry for breakfast. The tutorial shows how to craft these delicious donuts that are filled with crushed Froot Loops, topped with colorful glaze and sprinkled with the broken cereal.
The Official Hungry television host George Duran admitted, "I never thought I would say donuts look sexy."
Check out the full instructional video below.
Image Sources: