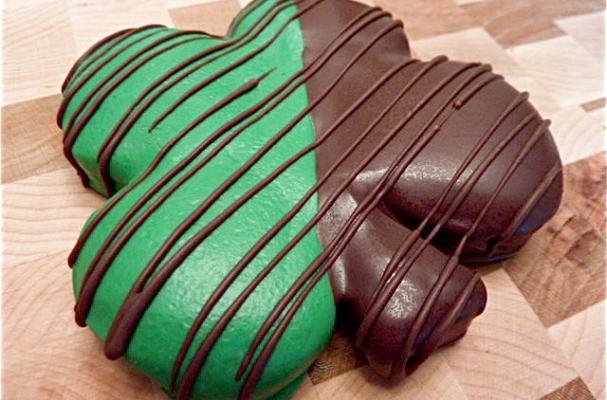 Combine shortbread and chocolate for this adorable St. Patrick's Day treat. These chocolate covered four-leaf clovers were created by Got Chocolate, using shortbread cookies and Candy Melts for the green portion of the clovers.
Chocolate Covered Four-Leaf Clovers
Ingredients:
- 1 1/2 cups butter
- 1 cup confectioners' sugar
- 1 tbsp vanilla
- 3 cups flour
- Candy melts
- Chocolate candy melts
Get the rest of the recipe and see step-by-step photos here.
Image Sources:
Categories: