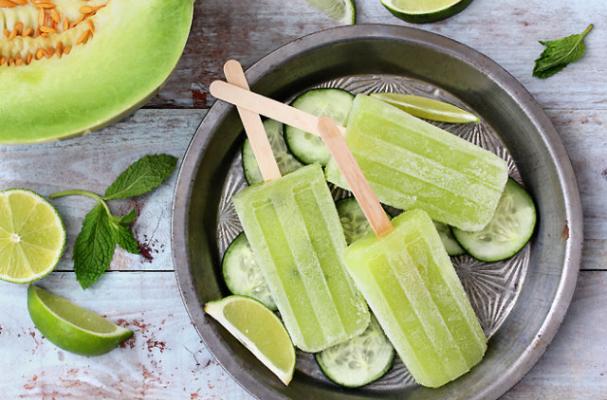 Instead of serving the usual margaritas at your upcoming Cinco de Mayo party, celebrate the 5th of May with these Honeydew Cucumber Margarita Popsicles. Perfect for a warm summer's day, these popscicles can be made with as much or as little tequila as you please, but keep in mind that the alcohol won't freeze on its own.
Honeydew Cucumber Margarita Recipe
Ingredients:
-1 cup honeydew juice
- 1/3 cup cucumber juice
- 1/2 cup tequila
- 1 tbsp triple sec
- 1 tbsp fresh lime juice
- 1 tbsp mint simple syrup
- 3 large mint sprigs
To learn more about this margarita popsicle recipe, click here.
Image Sources: