If you are looking for something uniquely different, and not too difficult to pull of, we have found a delicious recipe that will be perfect.
Fried Zucchini blossoms are stuffed with seasoned goat cheese and served with zucchini pesto. How divine!
Fried Zucchini Blossoms With Goat Cheese and Zucchini Pesto
24 zucchini blossoms
1/2 cup goat cheese
1 1/2 quarts olive oil
1 cup all-purpose flour
2 cups chilled seltzer water or ice water
Sea salt to taste
Cayenne pepper to taste
1 medium zucchini - (abt 8 oz)
2 tablespoons grated Parmesan cheese
2 tablespoons pine nuts
30 basil leaves - (abt ¾ loosely packed)
1/4 teaspoon finely-chopped garlic
6 ounces extra-virgin olive oil
Sea salt to taste
Freshly cracked black pepper to taste
Image Sources: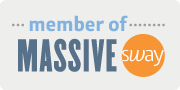 Want more from Foodista? Sign up below!