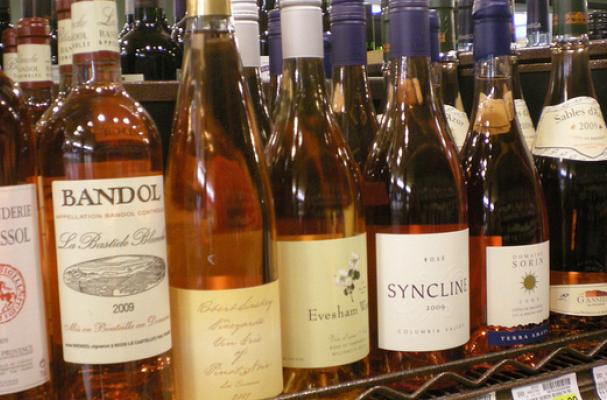 Come summertime the fridge in our garage becomes packed with a variety of rosé wines. The full-bodied, jammy reds that we love so much in winter are tucked away in the cellar to make room for crisp and dry pinks and whites. Dry rosés are delicious with spicy foods, rich and cheesy dishes like this decadent Lobster Mac & Cheese, creamy Mushroom Risotto, even burgers. And don't forget to try the bubbling versions! There are a number of rosé Champagnes, sparkling wines and cavas out there that have the versatility to pair with a wide variety of dishes. Here are 10 tasty rosés under $10 from FindtheBest.com. Play around with the filters on their site to customize your search. You can narrow by price, winery, region and more. Have fun!
10 Rosés Under $10
Ch. La Boutignane Dry Rose 2003 $9.99
La Vieille Ferme Cotes Du Ventoux Rose 2004 $8.99
Muga Ruija Roasado 2010 $9.49
Chateaux St. Michelle Neillie's Garden Dry Rose 2006 $8.49
Celler El Masroig Les Sorts 2008 $8.99
Crois De Susana Balbo Rose of Malbec 2007 $9.29
Beringer White Zinfandel 2000 $8.09
Simi Roseto 2007 $7.99
Angove Family Winemakers Nine Vines Roase 2008 $7.99
Green Point Pinot Noir Rose 2007 $7.99
Image Sources:
Categories:
Want more from Foodista? Sign up below!