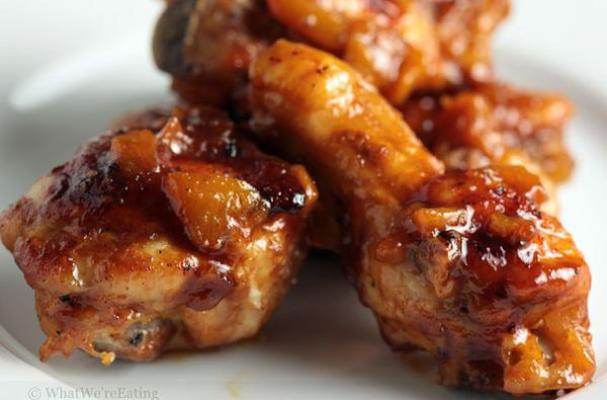 According to What We're Eating, these easy sriracha-peach chicken wings are "so good they'll make you forget your football team is losing." The combination of sriracha's heat and the juicy sweetness of canned peaches creates an amazing glaze for simple chicken wings. Sounds like an excellent consolation prize.
Super Easy Sriracha-Peach Chicken Wings
Ingredients:
1 (15oz) can peach halves in heavy syrup
1 Tbsp sriracha, plus more if desired
1 Tbsp dark soy sauce
1 Tbsp white vinegar
1/2 tsp freshly cracked black pepper
1/2 tsp kosher salt, plus extra
1 1/2 lb chicken wings or drumettes
Click here to get the full instructions for this chicken wing recipe.
Image Sources: