We love fish soups and stews of all kinds, a classic San Francisco crab cioppino, a splendid French bouillabaisse, a Seattle salmon-based stew brightened with fennel and sorrel. Nearly every seaside culture has a version and we delight in the unique distinctions of each and every one. For our week of Peruvian cuisine we're featuring this scrumptious Seafood Soup from Pisco Trail. His hearty and spicy soup is perfect for any season! Click here for this delicious fish soup recipe!
**Want to learn more about Peruvian food and cooking? Join us this October (2014) for the Foodista Culinary to Peru! Learn more here!
Categories: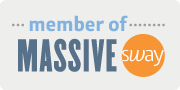 Want more from Foodista? Sign up below!