No matter the occasion, meatballs are always a hit. These bite sized meaty morsels are great party food and are a guaranteed crowd pleaser. They only requires 6 ingredients and can be made either on the stove top or the crock pot. The original meatball recipe calls for ground beef but ground turkey or ground chicken would also work. You might have to add a tablespoon or two of olive oil to make up for the lack of fat in ground poultry meat. You can also add other seasonings like fresh herbs or garlic to enhance the meatballs' flavor.
To make a perfectly textured meatball, make sure all the ingredients are in the bowl before you mix them by hand. You want to incorporate the ingredients without crushing the meat. Be careful not to overmix your meatballs or else they will be tough. You can enjoy these sweet and savory meatballs straight from a toothpick or tuck them into a warm roll to make a mini meatball sub.
Image Sources: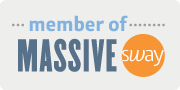 Want more from Foodista? Sign up below!