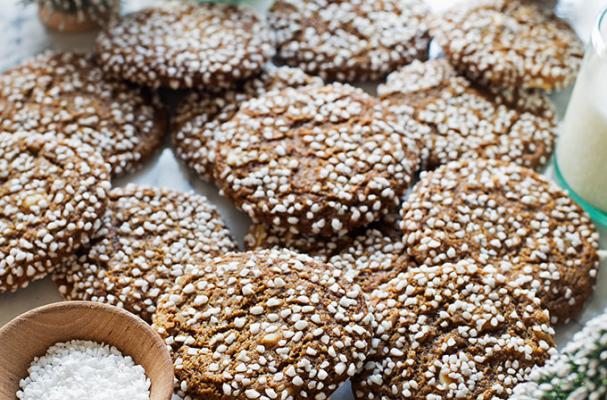 Baking cookies are a sure fire way to add some Christmas cheer to the kitchen. It is a fact that everyone loves homemade cookies. Whether you stick to the classics like sugar cookies or chocolate chip or decide to prepare something more festive, people appreciate the effort. This is a fun activity to involve the kids or a great way to de-stress before the holiday arrives. All you need is a mixing bowl and a few stand-out recipes. Check out these five fabulous Christmas cookies.
Chocolate Peppermint Thumbprint Cookies
Submitted to Foodista by Apple and Sparkle
Red, White and Green Sugar Cookies
Photo Credit: Crumbs and Corkscrews
Peanut Butter Chocolate Chunk Cookies
Submitted to Foodista by Trisha
Oatmeal Cranberry Cookies with White Chocolate and Pistachios
Submitted to Foodista by Homemade & Yummy
Chewy Orange Spice Cookies
Recipe from Hungry Girl Por Vida
Image Sources:
Want more from Foodista? Sign up below!