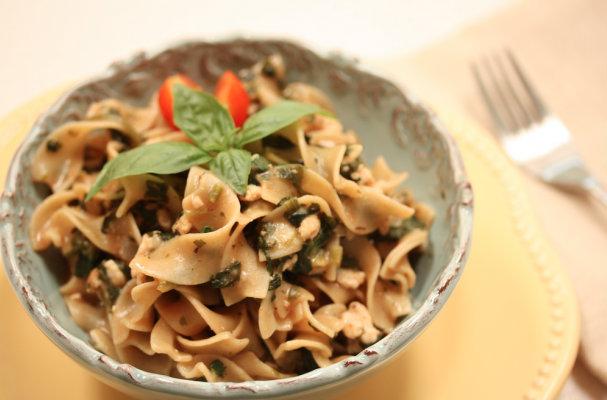 The dog days of summer are welcome on the farm. We have a garden to harvest and that means early mornings with plenty to do all day. Family dinner feels like a peaceful break from the busiest season.
That doesn't mean I am ready to make an elaborate meal after working all day, so this recipe for homemade hamburger helper makes things so much nicer. It's far healthier than the boxed version, and its much more filling. I chop up some garden fresh veggies and we have dinner in just a few minutes.
1 pound ground beef
1 1/2 cups uncooked shoert whole wheat pasta (penne, fusili, orecchiette)
2 cups milk
1/2 cup beef stock
2 Tbsp flour (all purpose or whole wheat)
1/4 tsp onion powder
1/4 tsp garlic powder
1/4 tsp paprika
One 10-ounce box chopped frozen spinach, thawed, drained and squeezed dry
1/2 cup sharp cheddar cheese, cut into 1/2 inch cubes
salt and fresh cracked black pepper to taste
Heat a large skillet over medium high heat and brown. Season the meat with salt and pepper while cooking. Once cooked thoroughly, drain off excess fat. Take pan off the heat and add pasta, garlic powder, onion powder, paprika flour, and cheese. Stir in milk and water, mix ingredients to combine. Return the pot to the burner over medium-high heat. Bring mixture just to a boil, then reduce heat to a light simmer.
Image Sources:
Categories: