Featured Speaker & Chef: Food Wishes' John Mitzewich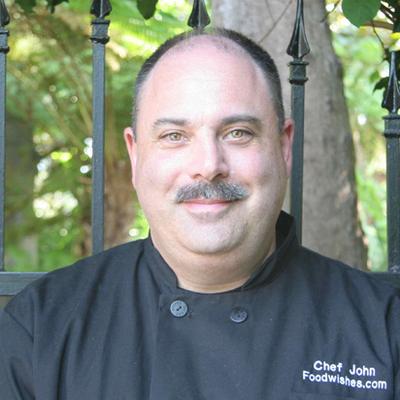 Chef John Mitzewich of Food Wishes will be cooking up an array of dishes for attendees to then photography during the Food Photography and Cooking Demo session with Andrew Scrivani at IFBC 2013 in Seattle.
Chef John received his culinary degree from Paul Smith's College, NY, in 1983, and was honored as the school's "Outstanding Chef Training Student." After 15 plus years in the food industry, John was hired as a Chef Instructor at the prestigious California Culinary Academy. After five successful years of teaching, he left to follow his dream of teaching a larger audience online.
His multiple award-winning blog, Food Wishes an Allrecipes.com production, has become one of the most visited video recipe sites online, and is home to over 550 original recipe videos. Chef John is also the most-watched cooking teacher on YouTube, with over 100,000 subscribers and 30 million views. Food Wishes has won Saveur Magazine's Best Food Blog Award two years in a row.
@FoodWishes
Find him on Facebook
Registration
Register for 2014 here!
2013 SOLD OUT!
Registration Fee:
$95 (active bloggers)
$395 (non-bloggers)
*New in 2013! See registration for qualifying details.
Who Should Attend
Bloggers, Food Writers & Cookbook Authors
Publishers, Agents & Editors
Food Brand / Restaurant Marketers
Public Relations Professionals
Conference Information
Subscribe to the IFBC Mailing List