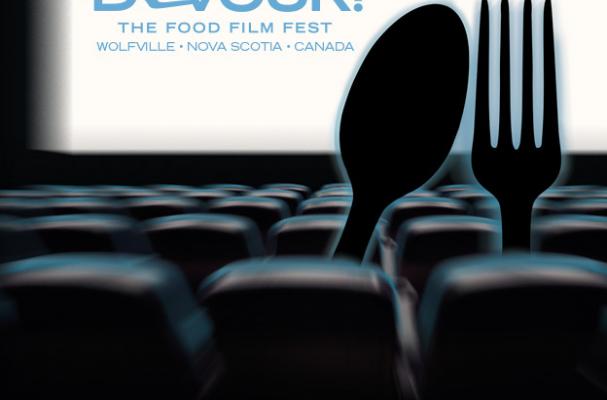 Author Kathleen Flinn and Chef John Sundstrom have partnered with Devour! The Food Film Fest, the world's largest food film festival, to bring a feast for the senses to Seattle.
Taking the culinary pop-up event to new heights, Devour! Seattle offers guests a taste of the Nova Scotia-based festival on June 4 with a food workshop featuring the province's famous seafood, Canadian-based food films and a dinner inspired by a feature documentary film.
"Devour has quickly become the Sundance of the food film festival world," says Flinn, who was part of the Devour! industry series in 2013. "To me, the marriage of food and film represents an often over-looked part of the greater food writing genre. My experience with Devour was so terrific that I wanted to share a taste of it here in Seattle."
Devour! festival organizers Michael Howell and Lia Rinaldo recognize the culinary excitement that is attracting top notch chefs to Seattle.
"Seattle is a hotbed of food culture as well as a significant cultural destination on the west coast of the United States. It is the perfect place to profile Nova Scotia," says Howell, executive director of Devour! "We are delighted that our long-time partner, Taste of Nova Scotia, is collaborating with us to bring the best of our province to other parts of the world."
The evening will kick off at 5 p.m. at Black Box Operations with a Taste of Nova Scotia Lobster demonstration and sampling, paired with Canada's award-winning Benjamin Bridge sparkling wines. Following the workshop, guests will be among the first to view Academy Award nominee Kim Nguyen's new documentary, The Empire of Scents along with two short films: Daylily Fritters, directed by Abe Giroux – Nova Scotia filmmaker and two-time James Beard Award nominee, and Pour Retourner directed by Scooter Corkle, Canadian filmmaker and winner of the Devour! Golden Tine Award for Best Short Drama in 2014.
Following The Empire of Scents, Chef John Sundstrom and Nova Scotia's own Chef Jason Lynch (Devour! culinary coordinator and chef at Wolfville's Le Caveau) will host a dinner inspired by the film at Off the Record, the private event space that is part of Lark Restaurant. Starting at 8:30 p.m. – this will include three courses plus one in-theatre ameuse.
"I'm so happy to be a part of Devour! and Taste of Nova Scotia, as both a film lover, a long-time SIFF supporter and chef who's enjoyed many Nova Scotian lobsters over the years," says Sundstrom, chef and owner of Lark. "It couldn't be a better fit!"
Tickets are available online at Brown Paper Tickets. Tickets to the lobster demonstration cost $20.00, tickets to the film cost $12.00, and they can be purchased together as a combination package for $30.00. Tickets to dinner at Lark are $100.00 (including tax and gratuity; wine pairings extra). All three events can also be purchased together as a combination package for $125.00.
This isn't the first timeDevour! has come to the United States. Festival organizers were recently invited to put together a special program called Feast Your Eyes! in support of The Culinary Trust at the 37th Annual Conference of the International Association of Culinary Professionals (IACP) in Washington, D.C. Co-founded by Julia Child, The Culinary Trust is the philanthropic foundation of the IACP. This entire opportunity was facilitated through Flinn and her role at The Culinary Trust.
ABOUT DEVOUR! THE FOOD FILM FEST
Devour! The Food Film Fest is an international festival celebrating cinema, food and wine culture. The five-day festival takes place in the culinary epicentre of Nova Scotia – the town of Wolfville, Kings County. The festival is an experiential celebration of food on film, the culture of food and the dramatic impact it has on our day-to-day lives. The fifth edition of Devour! The Food Film Fest is slated for November 4-8, 2015.
ABOUT WOLFVILLE, NOVA SCOTIA
Only one hour from Halifax, the Town of Wolfville and Kings County provide the perfect setting for Devour! amid the beauty of the Annapolis Valley and the mighty Bay of Fundy. The heartland of Nova Scotia's burgeoning wine industry and the centre of culinary and agricultural innovation, Wolfville is also home to Acadia University, one of Canada's most renowned academic institutions, and a partner of Devour! The Food Film Fest.
Want more from Foodista? Sign up below!