Celebrate Labor Day with this cocktail made specifically for the day. The best thing about this delightful drink is that it is the perfect addition to any barbecue you are putting on. We just have to add that this is the prettiest cocktail we have seen in a long time.
Harvest Spirits' Seersucker Sling Labor Day Cocktail
2oz Harvest Spirits Core Apple Vodka
2oz Tonic Water
Sprig of Thyme
Apple Slices
Blueberries
Garnish with thyme, alternating peeled apple slices and blueberries for striped, seersucker effect using a toothpick
Need another one? How about this salted caramel and cherry concoction: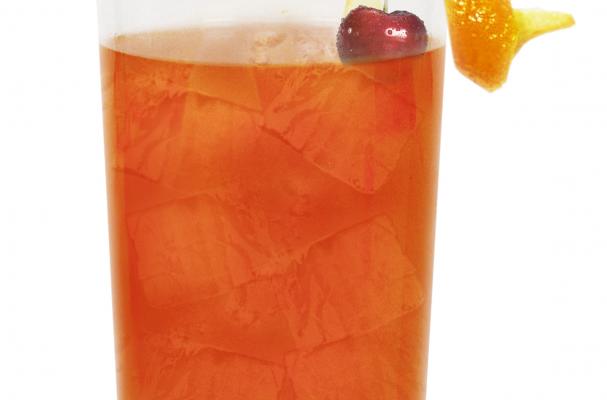 Ingredients:
1 part EFFEN® Salted Caramel Vodka
1 part Orange Juice
3/4 part DeKuyper® Cherry Liqueur
3/4 part Fresh Sour Mix
Directions:
Image Sources:
Categories:
Want more from Foodista? Sign up below!