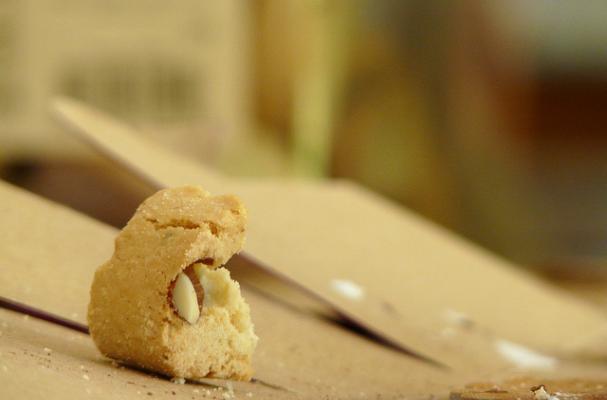 Genuine hearts of gold will definitely find creative ways to help people in need. In fact, even bizarre ones. Michael and Francesca Bailey of Kingsland, Cornwall proved to be living testimonies that charity need not be boring and can even be made very interesting when they built the Museum of Celebrity Leftovers in 2004. This eccentric place sells chunks and tidbits of assorted leftover food from celebrities. Their collection now includes 20 items stored in airtight jars to prevent spoilage and decomposition due to exposure to the natural elements.
Some of these little jars of stardom include the crust of the famous photographer David Bailey's cheese sandwich, which actually was the first one the couple kept, a piece of His Royal Highness Prince Charles' pudding (Price: £300 or around $479), a flake of croissant from the one shared by Dame Judi Dench and Sir Ian McKellen, actors (Price: £60 or around $96). Remains of a French toast left by Justin Timberlake and a piece of bubblegum chewed by Britney Spears, had been sold in eBay for £1,900 (around $3,302) and £320 (around $510), respectively.
As yucky or unhygienic as the concept seems, the Museum owners made moves to ensure the preservation of their precious items, as these remained untouched by mold even after as much as seven years in storage. More importantly, the Museum of Celebrity Leftovers was founded to raise funds for CLIC Sargent, a charity institution for children with cancer. The smiles on those children's faces - now that's something worth preserving.
Image Sources:
Categories: