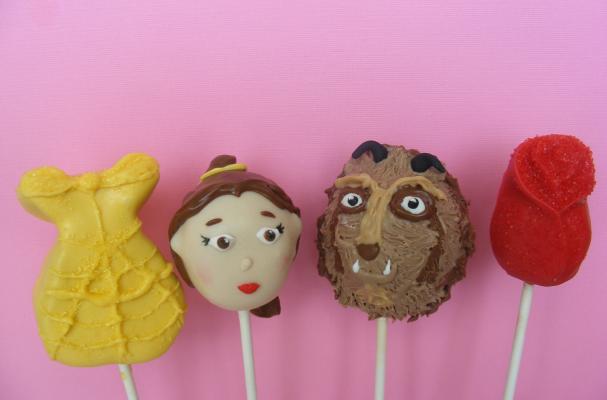 These Disney princess cake pops are all by Kimberlee Robinson of the Cake Pop Shoppe. Whether your favorite princess is Cinderella or Belle, Robinson has you covered with 12 appropriately themed bite-sized cake pops made in one of nine combinations of cake and frosting. Which of these is your favorite?
1. The Little Mermaid Cake Pops: This set of cake pops features Ariel, her nemesis Ursula, and friends Sebastian and Flounder.
2. Beauty and the Beast Cake Pops: This set of cake pops features Belle, Beast, a shimmering red rose and the Disney princess' signature yellow gown.
3. Snow White Cake Pops: This cake pop set includes Snow White, Dopey, the princess' blue and yellow gown, and a bright red apple.
4. Cinderella Cake Pops: This set of 12 cake pops features Cinderella, her light blue gown, her glass slipper and a perfect pumpkin.
5. Tinkerbell Cake Pops: These cake pops include Tinkerbell, her green gown and wings, a flower and her wand.
6. Aladdin Cake Pops: This set of Disney princess cake pops features Jasmine, Aladdin, the Genie and Magic Carpet.
Image Sources: