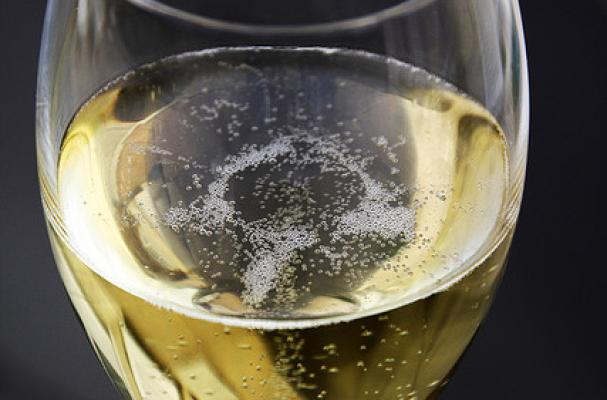 When it comes to crisp refreshment as the clock approaches midnight, try a selection of Blanc de Blancs Champagnes. Made only from Chardonnay, they have a light and elegant quality that is very appealing. Here are 5 choices that will make you and your guests sparkle with festive happiness.
Gaston Chiquet Blanc de Blancs d'Ay
The popularity of producers of Grower Champagne like Gaston Chiquet keeps, um, growing. Grower Champagnes have a more artisanal bent, as the vineyard owner is also the producer. Rather relying on grape contracts and bulk purchases from a variety of sources, the Grower Champagne producer is intimately involved in the process from vine to bottle. Look for a very tiny "RM" (for "Récoltant-Manipulant") on the front label, which designates a Grower Champagne.
Henriot Blanc Souverain
This was the first Blanc de Blancs that really astonished me with its Chardonnay character. If you enjoy top Chardonnays from Chablis or other regions of Burgundy, you will find a lot to like in the Henriot.
Pierre Peters Cuvee de Reserve
Like the Gaston Chiquet, another Grower Champagne and another selection from Terry Theise. If you encounter a Champagne with Theise's name on the back, I'd buy it even if the front label is a mystery.
Billecart-Salmon Brut Blanc de Blancs
Though the extremely popular rosé garners the most attention, while everybody is descending and hovering around it I'm quietly sipping the Blanc de Blancs in the background.
Larmandier-Bernier Blanc de Blancs Premier Cru
What makes this Champagne unique is that it is an Extra-Brut, meaning that it is very, very dry. For me, I find it lively but others might find it a little too lively and like the acidity to be tamed a bit.
What Champagne will you be enjoying New Year's Eve? Or do you need ideas for some bargain sparkling wines?
Image Sources: