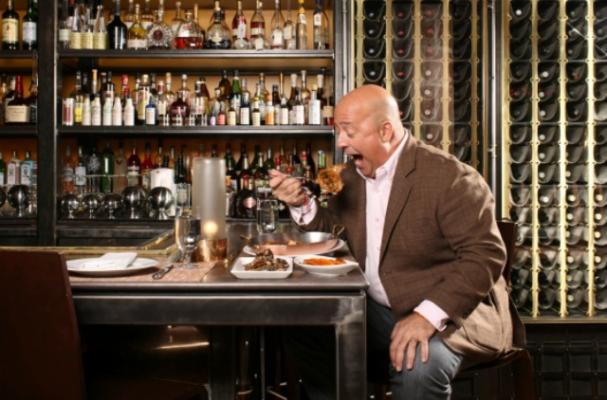 Andrew Zimmern has tasted some pretty weird delicacies on his travel show, Bizarre Foods. But when it comes to his daily routine at home in Minnesota, Zimmern says his meals are pretty normal.
"I go home at night, I pick up the dry cleaning, and I make a roast chicken and some crispy potatoes and my wife and son and I sit down to a nice dinner," he said.
However, the television host can't always escape his Bizarre Foods life, even during his off-season. "The disaster for me is when I'm with my wife and son and we stop at a burger bar or something and the chef decides to send out a month-old pig head from the freezer. I just want to eat a burger with my son!"
While he lives in Minnesota, Zimmern manages to travel to his hometown of New York City quite often. He was there just last week and documented his days, including all the different types of food he ate. From duck testicles, calf's brains, and a bagel and coffee for breakfast, check out a week in the life of Andrew Zimmern here.
Image Sources: