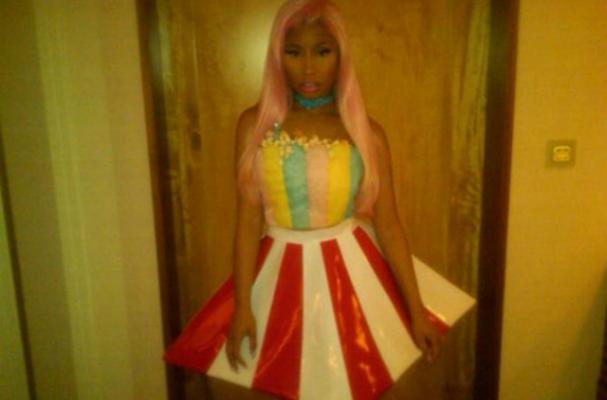 Nicki Minaj is currently in Japan promoting her new album and decided to sport an usual dress while meeting with her fans. The dress is inspired by a popcorn box and has actual popcorn spilling from the top.
"I'm staying forever," Minaj tweeted during her visit.
The rapper topped off her look with her signature pink wig.
Image Sources:
Categories: