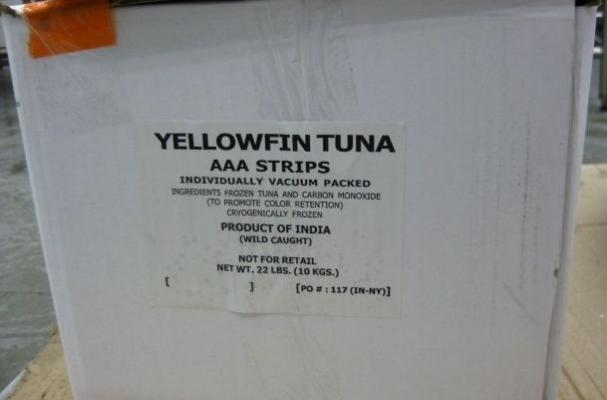 Moon Fishery Pvt. Ltd., The manufacturer of Tuna Scrape, that was recently recalled, is also recalling its 22 pound cases of "Tuna Strips" for possible contamination of Salmonella.
Moon India is recalling their tuna strips product, distributed to 4 wholesale companies in Georgia, Massachusetts, New Jersey and New York. These wholesalers may have then distributed the product in smaller lots.
Resellers and restaurants should determine whether their tuna strips originated from Moon Fishery, India. The product may not have lot numbers or labeling information available on the packaging.
Image Sources: