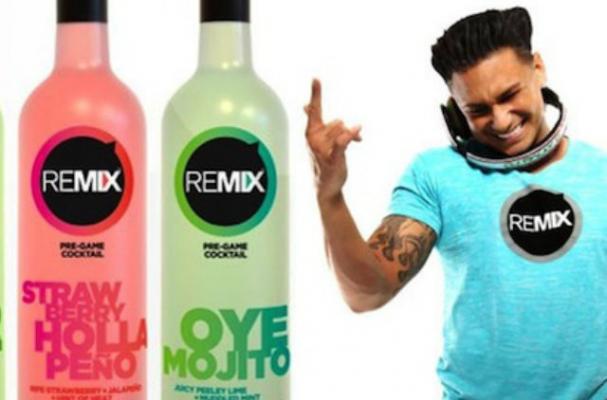 Jersey Shore's own Pauly D is getting into the liquor business. The DJ and reality television star is launching his own line of cocktails, REMIX Pre-Game Cocktails.
"My crew and I are always making amazing mixed drinks before we go out, so I wanted to re-create those flavors for my fans to get their own pre-game on," Pauly D said. "I mix great on the turntables, so why wouldn't I make a great mixed cocktail that's RTD (Ready-To-Drink)? I'm also very pumped about my team. I've partnered with A+ liquor industry veterans and marketing experts."
REMIX comes in four flavors: Oye Mojito, Yeah Yumberry, Strawberry Holla-peno, and Starfruit. To stay up-to-date with Pauly D, REMIX and when the cocktail line will be released, visit www.remixcocktails.com.
Image Sources:
Categories: