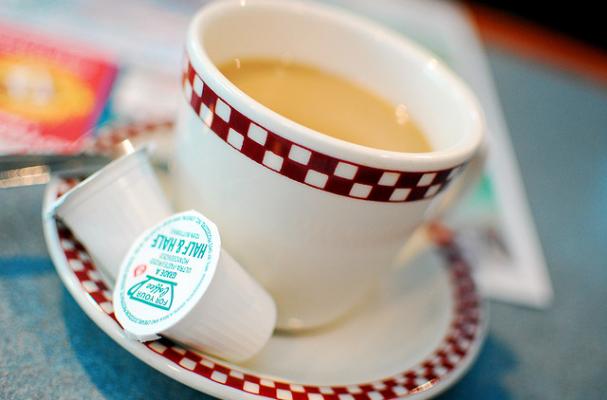 Hazelnut coffee creamer adds a boost of flavor to your morning cup of Joe. Store-bought flavored coffee creamers are riddled with artificial flavors and preservatives. Plus, most of them list water instead of cream as their primary ingredient. When you make a batch of homemade hazelnut creamer, you'll know exactly what whole ingredients went into it.
Hazelnut Flavored Creamer
Ingredients:
2 cups half and half
1 cup sweetened condensed milk
1 teaspoon vanilla bean paste
2 teaspoons hazelnut extract
Directions:
Whisk all the ingredients together until well-combined and store in a sealed container in the refrigerator.

Image Sources: