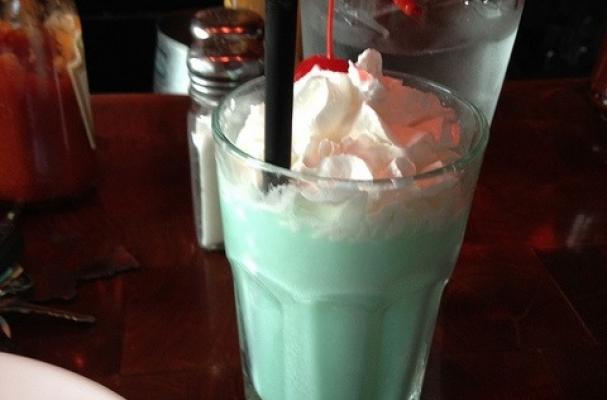 The vegan shamrock shake allows anybody with diet restrictions enjoy this seasonal treat. Non-dairy ice cream is blended with dairy-free milk and peppermint extract to make this delicious shake. The recipe calls for almond milk but if you prefer soy or rice milk, feel free to substitute. Top your vegan shamrock shakes with vegan whipped cream.
Vegan Shamrock Shakes
Ingredients:
3 cups non-dairy vanilla ice cream
1 1/2 cups almond milk
1 tsp peppermint extract
a few drops of green food coloring
Directions:
Mix all ingredients together in a blender and puree until smooth and creamy. Serve right away.
Image Sources: