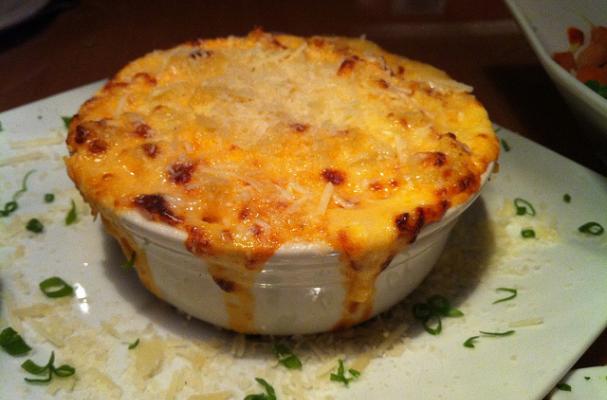 Lobster mac n' cheese from How Sweet It Is is a luxurious meal that anyone would feel lucky to eat. Chunks of lobster are folded with chewy elbow macaroni and a creamy cheese sauce that is just out of this world. If lobster is beyond your budget, you can make this same recipe with chicken, shrimp, sausage, or omit the protein all together. Either way, the end result will be absolutely delicious.
Ingredients:
3- 6 to 7 oz lobster tails thawed or fresh
1-2 lbs noodles of your choice, macaroni or fancy.
2 1/2 cups shredded cheddar cheese
1 1/2 cups shredded gruyere cheese
1 1/4 cups shredded parmigiano-reggiano cheese
2 cups heavy cream
4-5 oz cream cheese
3/4 cup white wine
1 chopped shallot
3 minced garlic cloves
3/4 cup panko bread crumbs
2 tablespoons butter
2 tablespoons olive oil
For full recipe instructions, click here.
Image Sources: