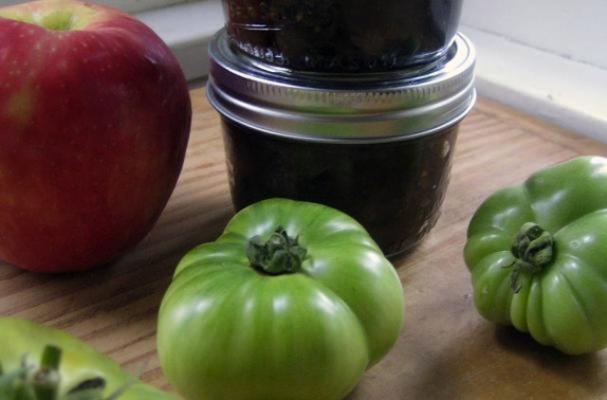 To kick off National Pickling and Preserving month, Blue Kale Road shares a recipe for green tomato and apple chutney. This sweet and sour condiment is delicious accompanied with cheese or a freshly fried samosa.
Green Tomato and Apple Chutney
Ingredients:
1 1/2 pounds green tomatoes, cut into 2 inch chunks (or halved or quartered if smaller)
Olive oil to drizzle
1 1/2 pounds apples, cored and cut into 1 inch chunks (you can leave the peels on)
2 inch piece of fresh ginger, peeled and very finely chopped
1 medium onion, diced
1/2 cup malt vinegar
3/4 cup cider vinegar
1/4 cup balsamic vinegar
8 ounces brown sugar
6 small dried chiles
1/2 cup currants
1 tablespoon mustard seeds
1 teaspoon kosher salt
1 teaspoon freshly ground black pepper
For full recipe instructions, click here.
Image Sources:
Categories: