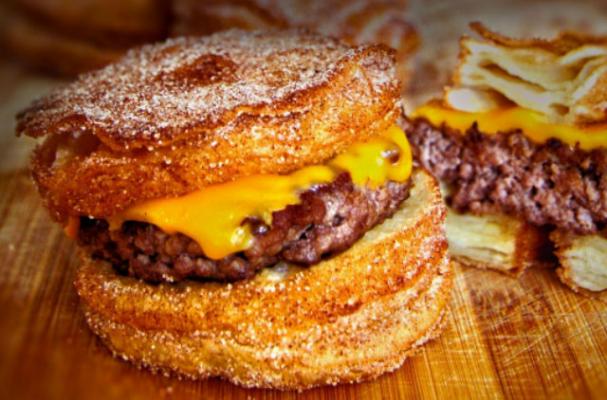 The cronut craze just got a little crazier. A cronut burger will be available at Toronto's upcoming Canadian National Exhibition.
The cronut is a delicious-looking hybrid of a croissant and a donut. Epic Burgers and Waffles decided to take things one step further by creating the cronut burger, which puts a hamburger patty and cheese in between two cronut buns.
Called The Maple Bacon Jam Cronut Burger, the new heart-attack inducing menu item will be available at the annual fair in Toronto, which opens on August 16.
Image Sources:
Categories: