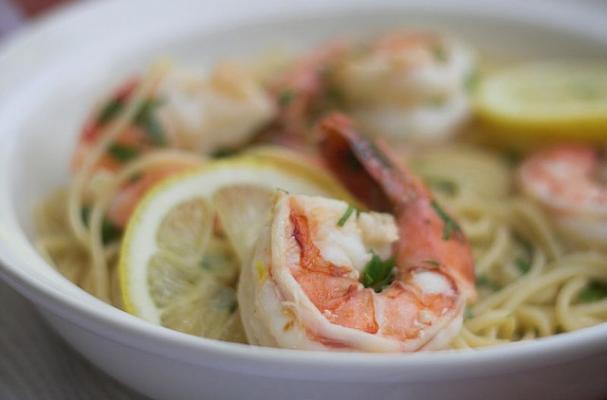 This delicious shrimp scampi is a quick and easy dinner for any night of the week. Sweet tender shrimp is bathed in a buttery garlic lemon sauce with white wine then tossed with parsley. It's a tasty meal that's truly ready in minutes! Serve it over pasta or rice with an nice toasty garlic bread.
Shrimp Scampi
Serves 4
4 tablespoons butter
1/4 cup olive oil
1 tablespoon minced garlic
1/2 cup white wine
2 tablespoons lemon juice
1 pound shrimp, shelled
2 tablespoons fresh parsley
1/2 teaspoon salt
1/4 teaspoon pepper
In a large skillet, melt butter and oil. Add garlic and saute 30 seconds.
Stir in wine and lemon juice and cook 1 minute.
Stir in shrimp, parsley, salt and pepper. Cook 2-3 minutes over high heat, stir constantly.
Serve with pasta or rice.