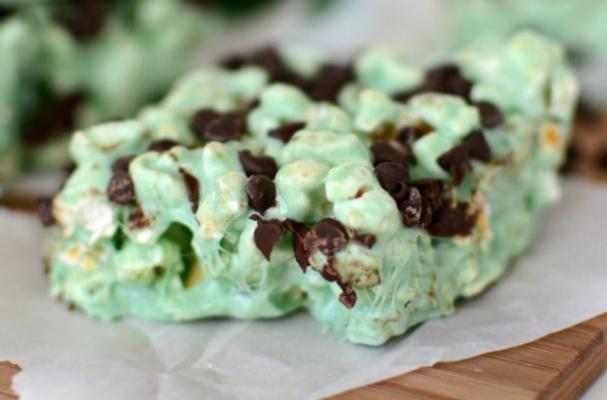 Food gifts are so appreciated, it's funny how few people take the time to make them. This recipe for Mint Chocolate Chip Popcorn treats from Crazy for Crust are perfect for gifting. Imagine it placed in a pretty tin or tied with a ribbon? So creative!
Mint Chocolate Chip Popcorn Treats
Ingredients:
- 6-7 cups popcorn
- 10 ounces marshmallows
- 1/4 cup butter
- 1 packet Chocolate Mint Frosting Creations
- 1/2 cup mini chocolate chips
See the rest of this recipe here.
Image Sources: