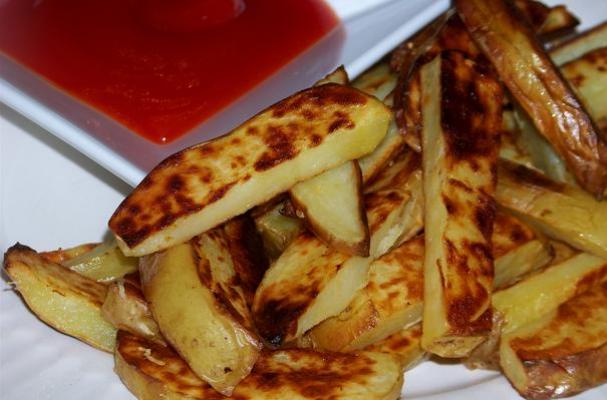 Garlic French fries are delicious with just about anything. Instead of traditional deep fried fries, these are baked which cuts calories and prep time. You can serve these fries alongside a steak, sandwich, grilled chicken breast and more. This quick and easy side dish is guaranteed to be a hit with the family.
Garlic French Fries
Recipe from Mother Rimmy's Cooking Light Done Right
8 large yukon gold potatoes, Sliced into 1/2″ pieces
1 tablespoon olive oil
3 cloves garlic, finely shredded
1/2 teaspoon salt
Preheat oven to 400.
Slice potatoes and dry on paper towel to remove moisture.
Toss fries with olive oil and salt.
Spread on a cookie sheet sprayed with cooking spray.
Bake 20 – 30 minutes, turning to brown on all sides. Then 5 minutes before fries are tender, toss with shredded garlic. Bake another 5 minutes.
Image Sources: