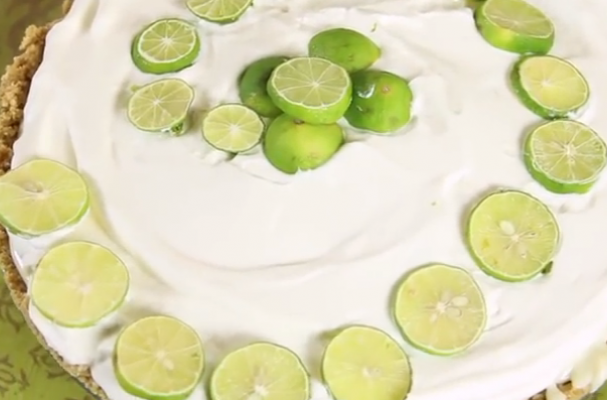 Sweetened condensed milk is the principal ingredient in this no-bake key lime pie. While it only takes minutes for this pie together, it needs a couple of hours in the fridge to set up. The perfect balance between sweet and tart will keep people coming back for another slice.
No-Bake Key Lime Pie
Recipe from Rebecca Brand
1/2 cup (1 stick) unsalted butter
10 graham crackers
20 key limes, zested and juiced
1 (14 oz.) can sweetened condensed milk
2 cups heavy whipping cream
2 tablespoons sugar
2 teaspoons vanilla extract
For full recipe instructions, watch the video below.

Image Sources: