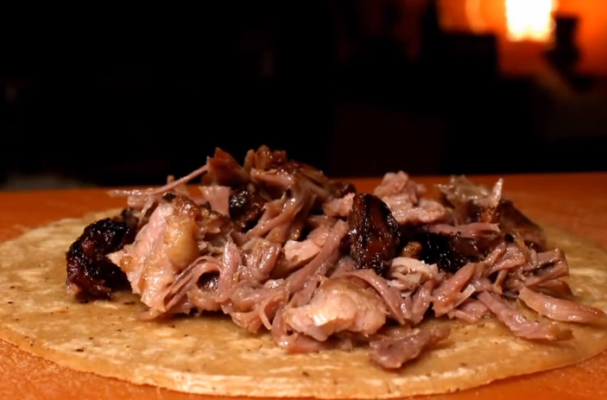 With Cinco de May only a few days away, it is time to start planning your taco party. Carnitas is slowly cooked pork that simmers in a mixture of orange juice, Coca Cola, onions, garlic and oregano. Pork shoulder (also known as pork butt) is the best cut for this preparation because the fat keeps the meat moist during cooking. All this meal needs is warm tortillas, fresh cilantro, and chopped onion.
Carnitas (Mexican-style pork)
Recipe from The 99 Cent Chef
Ingredients:
1 4 to 7 lb. pork shoulder (or butt)
1 yellow onion, roughly chopped
1 head of garlic (about 8 whole peeled cloves)
1/2 cup of orange juice
Juice of one lemon, about a 1/4 cup
1 12 ounce bottle of Mexican Coca Cola
3 cups of water
2 bay leaves
1 teaspoon dried oregano
Salt and freshly ground pepper, to taste
For full recipe instructions, watch the video below or click here.
Image Sources: