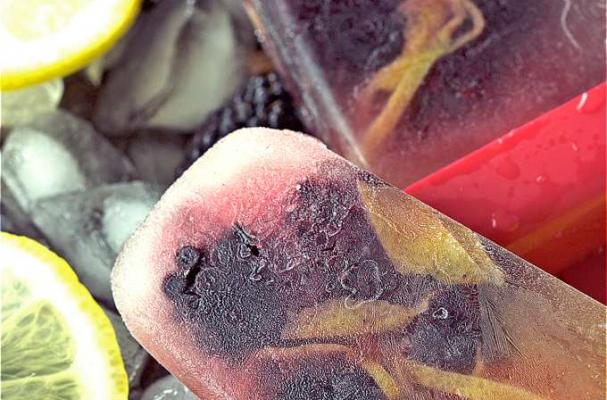 Ice pops make us very happy. After a long day of working in the garden and just plain struggling in the heat and humidity, enjoying an ice pop makes everything seem much nicer. We especially love the homemade recipes that our readers submit. This one, Blackberry Lemon Tea Pops, from Homemade and Yummy, is a perfect ending to a long summer day.
We appreciate this recipe because it's bursting with summertime blackberries and a grown up addition of candied lemon peel. It's tart, sweet, and so very good.
2 cups lemon tea (strong brewed and slightly cooled)
1 package of fresh blackberries
Candied lemon zest (optional)
Brew tea and cool slightly
Wash blackberries
Place a few berries into each ice pop mold
Add a few strands of candied zest (if using) around berries
Pour in tea
Place on tops
Place in freezer until frozen
Run mold under hot water to loosen the ice pop
ENJOY!!
Image Sources: