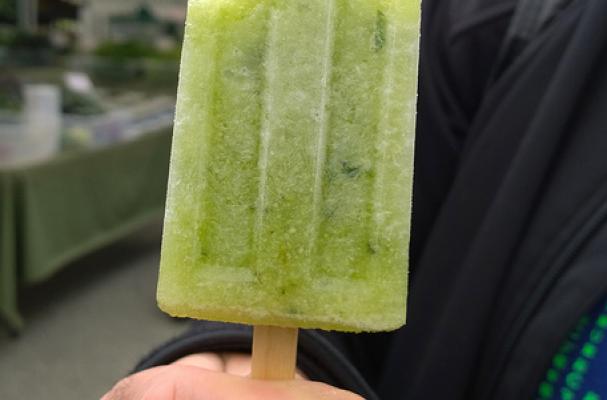 Ice pops are my favorite summer treats. Yes, they are delicious, but I mostly make them because they are quick. I just throw the ingredients in the blender and then straight to the ice pop molds. I prefer using molds, like Zoku, because each mold has a sleeve that helps keep the pop intact. I also keep the molds in the freezer to cut down on time. You spruce up this recipe by adding fresh mint or slices of strawberry. What's your favorite summer dessert? Let us know in the comments below.
Cucumber Melon Ice Pops
Ingredients:
2 cups cubed honeydew melon, seeds and rind removed
1/2 cubed cucumber, seeds and skin removed
1/3 cup sugar
1 lime, juiced and zested
Directions:
1. Add the cucumber, melon, sugar and lime juice and zest to a food processor or blender. Puree the ingredients until smooth.
2.Pour the mixture into ice pop molds and insert stick (if applicable).
3. Freeze ice pops until set, about 4 to 6 hours.
Image Sources: