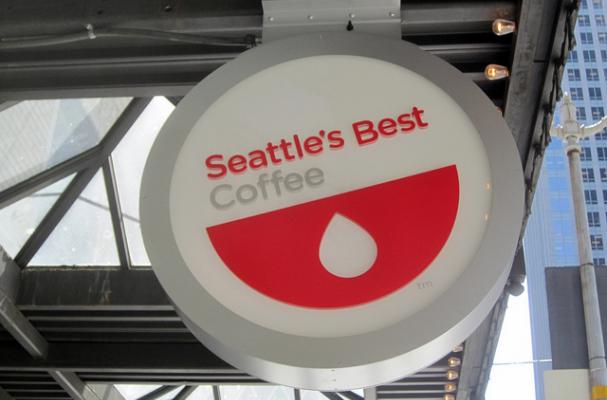 As part of an aggressive expansion campaign, Seattle's Best Coffee announced that it was experimenting with store locations inside Walmart Supercenters in Canada. Four stores will get coffee shops during the pilot program, with four more expected to open within the year. The news comes as the coffee company hits 50,000 distribution locations throughout the United States and Canada.
Over the last year, the number of Seattle's Best locations has grown by 66 percent. Company officials say the company remains committed to serving premium coffee in locations that haven't had it before and the chain has announced ambitious partnerships with the roughly 25,000 Subway restaurants that serve breakfast, domestic Burger King locations, AMC Theatres and on board Delta Air Lines flights. With continued growth, Seattle's Best could grow into a $1 billion per year company.
One of the key parts of that strategy has been flexible store sizes, ranging from quick walk-up windows to full-scale seated restaurants. The company undergone an aggressive rebranding over the last year.
"Our dramatic expansion this past year confirms that we are delivering what consumers and our business partners truly want -- a great-tasting cup of premium coffee anywhere it's needed," said Michelle Gass, president, Seattle's Best Coffee.
Image Sources: