KFC China has rolled out an unusual menu item as a part of its "Taste of Ireland" promotion: Irish Cream Chicken. The commercial for the item appears below; The Consumerist observes that the liquid poured over the chicken looks just like Bailey's Irish Cream. In his coverage of the KFC China item, writer Chris Morran shared a comment from a Chinasmack.com reader who tried the chicken and found it "expensive and not tasty at all."
Would you try Irish Cream Chicken if given the opportunity?
Image Sources: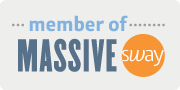 Want more from Foodista? Sign up below!