Fried chicken fingers are a popular food, but typically they are terribly unhealthy. Often, they're fried in low quality oils, and made with factory farmed foul. To show your dad some loving, make him this healthy version which uses pasture-raised chicken and eggs, along with heart healthy coconut oil.
1-2 lb organic pasture raised raw chicken tenders (1- 2)
3 pasture raised eggs
¼ cup whole flax seed ground up into a meal
¼ cup Gluten free flour
2 tsp Himalayan salt, to taste
black pepper, to taste
¼ tsp garlic powder
½ tsp dried oregano
½ tsp mild chili powder
coconut oil for frying
For directions click here
Image Sources: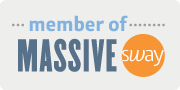 Want more from Foodista? Sign up below!