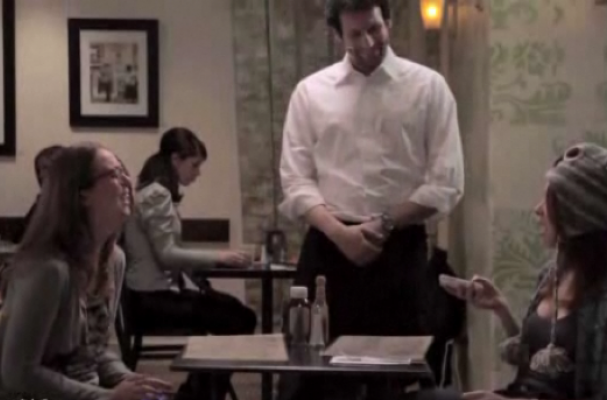 Not all Yelp reviewers have a sterling reputation in the food service community, and this Funny or Die "Yelpers" video pokes fun at the worst of them. Tricia and Johanna, two female Yelp reviewers, head to a local cafe, where they complain about the restaurant's door, cutlery and attentive service.
The Funny or Die "Yelpers" video shows the negative side of foodie culture. The Yelp reviewers depicted seem to have an opinion about everything -- so much so that they don't actually get to look at the restaurant's menu or enjoy its ambience. The video appears below; do you think its portrayal of Yelpers is accurate or overblown?
Image Sources:
Categories:
Want more from Foodista? Sign up below!