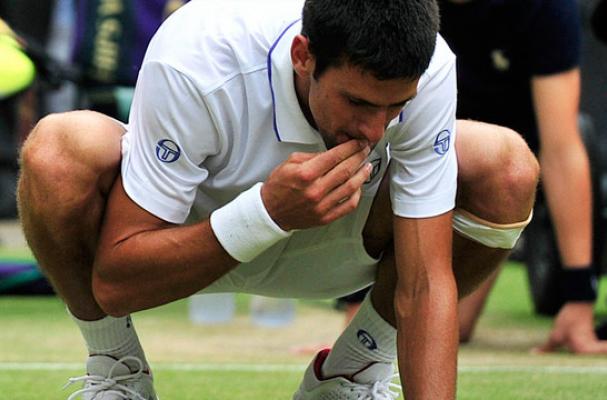 Some people feast on champagne immediately after a championship win; Novak Djokovic snacked on grass after beating Rafael Nadal in the Wimbledon men's singles final. "I felt like an animal," he said of the curious culinary celebration. "I wanted to see how it tastes."
CNN spoke with Carina Norris, a doctor of nutrition, about Novak Djokovic's grassy snack; unsurprisingly, she didn't approve of it, noting that humans' bodies aren't meant to digest silica- and fiber-rich grass. Djokovic, who sticks to a gluten-free diet, said that the grass tasted "quite well, really."
Image Sources:
Want more from Foodista? Sign up below!