Happy Weird Wednesday! Let's dive right into this week's links, shall we?
If you have extra coffee filters taking up space in your kitchen, here's a list of 25 alternate uses for them. [FreeShipping.org]
Kelly Osbourne took to Twitter to lament the £8.99 price of American Cheerios in the U.K. [Lockerz.com]
One-third of vacationing Brits report that they prefer to only eat traditional English food while abroad; 47 percent tend to stick to fast food restaurants and other well-known chain restaurants. [Newslite]
Salt may have the same addictive effects on the brain as cocaine and cigarettes. [Daily Mail]
Mashable releases The Entrepreneur's Guide to Coffee Shop Etiquette. A sneak peek: "Buy something." [Mashable]
An Austrian atheist who calls himself a Pastafarian will wear a colander on his head when he takes his driver's license photo. No, this isn't a joke. [BoingBoing]
Sarah Greaves is an artist who embroiders unusual items like chocolate, banana peels and toast. [Sarah Greaves]
From fad diets to downright bad diets, these 10 weird weight loss plans are ones to avoid. [Huffington Post]
Terry Heffernan's fast food still lifes are simple yet mind-bogglingly beautiful. [Heffernan Films]
The Breastmilk Baby doll is back on the market, complete with a halter top with flower-shaped "nipples" for girls to don. [Inhabitots]
Image Sources: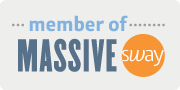 Want more from Foodista? Sign up below!