McDonald's UK is positioning the Happy Meal as the ultimate source of happiness with its "Happy Box" ad. The ad features joyous kids playing with various representations of a super-sized Happy Meal box.
The larger-than-life Happy Meal boxes shown in the McDonald's UK ad include a mirrored box, a furry box that moves, a box that spurts out water and a box with white sides that can be painted on. Each scene in the "Happy Box" ad shows kids smiling and at play. The ad uses "Glad All Over" by the Dave Clark Five as its soundtrack. Check it out below:
Image Sources: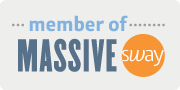 Want more from Foodista? Sign up below!