Even the most diehard pepper lovers probably won't need more than a pinch of the Ghost Pepper Chili Flakes to spice their meal up to snuff. This travel tin contains crushed and dried chili flakes made with Bhut Jolokia chili peppers, which are some of the hottest peppers on the planet with a Scoville heat rating of 1,001,304 SHU.
When Tabasco simply won't do, the Ghost Pepper Chili Flakes offer the ultimate spice solution. Be careful, however; you don't want to end up like Jamie Kocher of the Waimea Bay Chili Pepper Company, who nearly had to head to the hospital after eating a whole Bhut Jolokia chili pepper. See his harrowing misadventure below:
Image Sources:
Categories: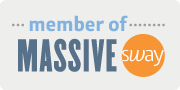 Want more from Foodista? Sign up below!