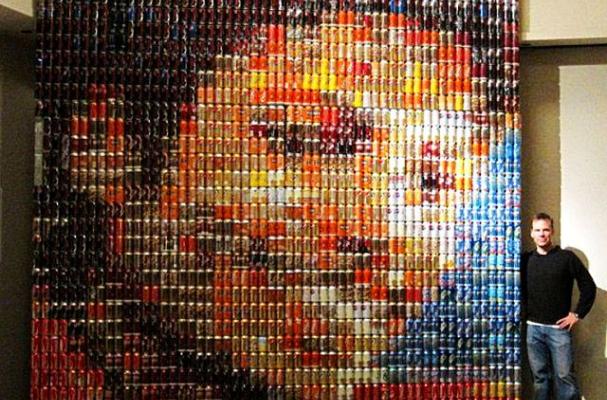 This Michael Jackson soda can portrait by Seaton Brown puts a new spin on the King of Pop's signature moniker. The 144-square-foot sculpture contains some 1,680 aluminum soda cans, which Brown bought from a recycling center at a cost of about $600.
Surprisingly, the artist behind the Michael Jackson soda can portrait doesn't even like soda. "I'm actually not much of a soda drinker," he admitted. "The picture I worked from was from Michael Jackson's Thriller period, and the different colors picked out his different skin tones."
Although Brown made the Michael Jackson portrait in 2010, it was recently purchased by Ripley's Believe it or Not! Museum in Hollywood. Check out a video of the effervescent art below:
Image Sources:
Want more from Foodista? Sign up below!