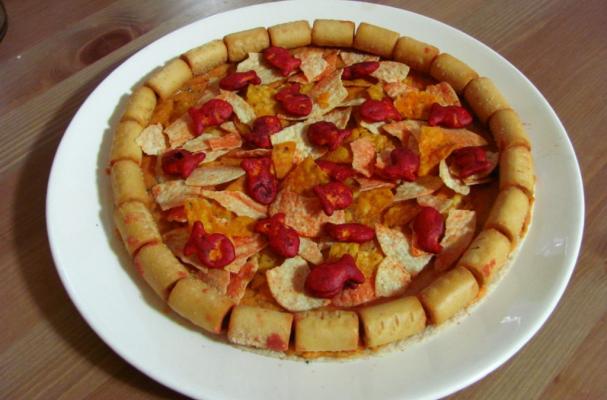 Kari Schuster of MPLS.TV created this Meta Pizza during a late-night shopping trip. It's comprised of pizza-flavored items like Doritos, Combos, Goldfish, Pringles and even hummus. From afar, the calorie-packed concoction looks like a real pizza, but up close, the pizza's components become crystal clear.
So how did the Meta Pizza taste? Schuster writes, "Awesome? Yes. Healthy? No. Pizza party in your mouth? Definitely." Would you eat this "pizza"?
Image Sources:
Want more from Foodista? Sign up below!