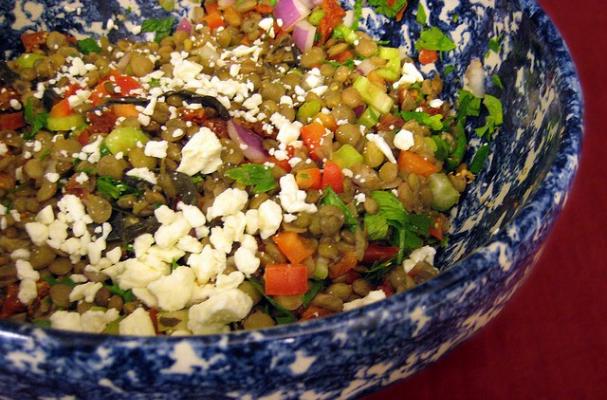 Lentils are good and good for you. They are packed with protein (third after soybeans and hemp), fiber, folate, and vitamin B1. When mixed with other grains (like rice) they become a complete protein. This flavorful and refreshing salad is the perfect dish to make for Meatless Monday. The lentils are cooked just until softened, about 20-25 minutes, and then mixed with roasted red peppers, olives, fresh herbs and goat cheese. This lentil salad is a healthy start to your week.
Lentil Salad with Goat Cheese and Red Peppers
Ingredients:
Image Sources:
Want more from Foodista? Sign up below!