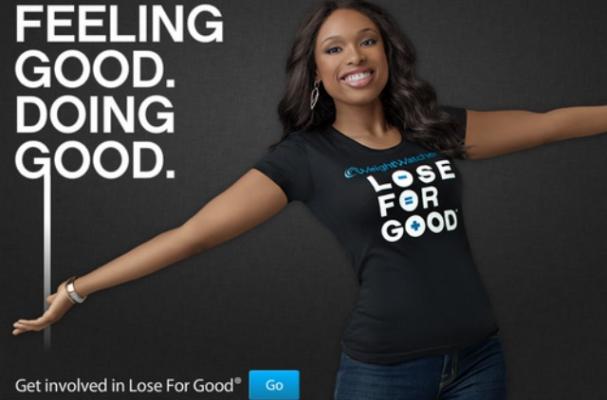 Weight Watchers is once again inviting their subscribers to participate in their Lose For Good campaign.
The campaign, which stars their spokesperson Jennifer Hudson, will benefit Share Our Strength and Action Against Hunger. Share Our Strength is an organization that is tackling childhood obesity in America, while also making sure that American children have nutritious meals. Action Against Hunger is battling malnutrition around the world.
Between August 28 and October 15, as subscribers lose weight, Weight Watchers will donate up to $1 million to the efforts. Lose for Good donations in the past have gone towards grant programs that provide children with healthy school breakfasts and teaching families how to cook healthy meals on a budget.
As part of her spokesperson duties for Lose for Good, Hudson will me making appearances to encourage people to lead healthier lives, while also helping to tackle the issues of obesity and hunger.
"I'm so proud to be part of Lose For Good once again this year," said Hudson. "It's inspiring to see so many people losing weight and getting healthier through Weight Watchers, like I was able to do, and help fight hunger at the same time. It feels good to be part of a campaign that is improving so many lives."
Image Sources: