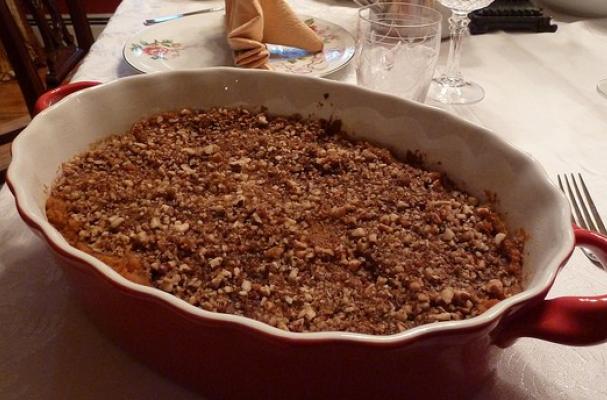 Sweet potato casserole is a classic Thanksgiving side dish. Sometimes you will find it topped with mini marshmallows or nuts as in this recipe. This sweet side dish compliments the robust stuffing, rich gravy, and savory turkey. Baked sweet potatoes are mashed with aromatic spices like cinnamon, ginger, and nutmeg (a little cayenne pepper wouldn't hurt either) that makes for a sweet and spicy side. If you can't decide which topping you want, add them both! Sweet potato casserole is a side dish that everyone at the table will love.
Ingredients:
Turn
the oven down to 350 degrees F
Mash
the potatoes until smooth.
Butter an 8 by 8-inch casserole.
Pour the sweet potato mixture into the pan and sprinkle the
top
with the pecans.
Bake
for 30 to 40 minutes until a bit puffy.
Image Sources: