Chili makes a perfect winter meal. It is hearty and warming, and versatile enough for any family.
Try some of these classic and not so classic chili recipes. Does your family make something unlike any of these? Share your recipe in the Foodista Recipe Files!
3 Showstopping Chili recipes:
For more about awesome chili recipes, see: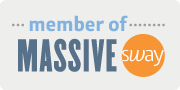 Want more from Foodista? Sign up below!