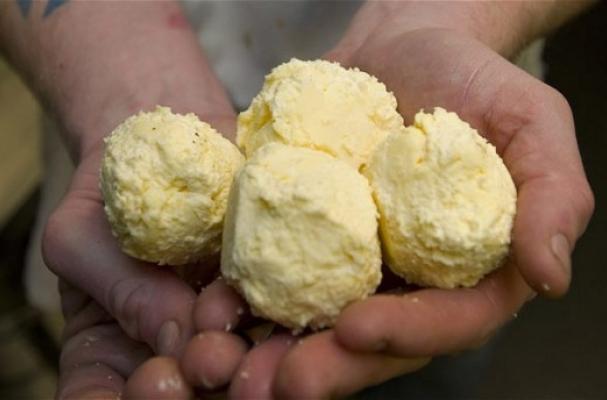 The Fiddler's Elbow bar in Scotland has a heart-attack-inducing new addition to its menu: Braveheart Butter Bombs, which are balls of deep-fried butter that have been battered in Irn Bru soda. "Some folk are saying it's a heart attack on a plate and, okay, it's not exactly health food, but as long as you're not having it every day it shouldn't be any problem," said Simon Robertson, the head chef of The Fiddler's Elbow.
robertson also plans to introduce a second version of the Braveheart Butter Bombs using a whiskey batter instead of a soda batter. Have you ever tried deep-fried butter? If not, would you ever?
Image Sources:
Want more from Foodista? Sign up below!