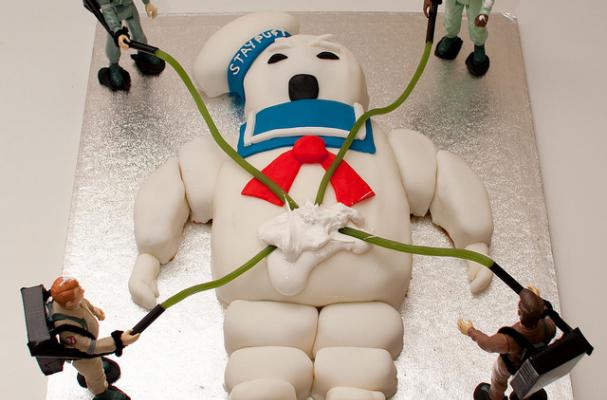 This Stay Puft birthday cake was made by Flickr user Poppet With a Camera for her friend Louise. It shows a super-sized Stay Puft Marshmallow Man screaming out as the Ghostbusters zap him.
As you'd expect, the cake contains plenty of marshmallows and marshmallow fluff. For another Stay Puft sweet, check out these caffeinated marshmallows.
Image Sources:
Want more from Foodista? Sign up below!