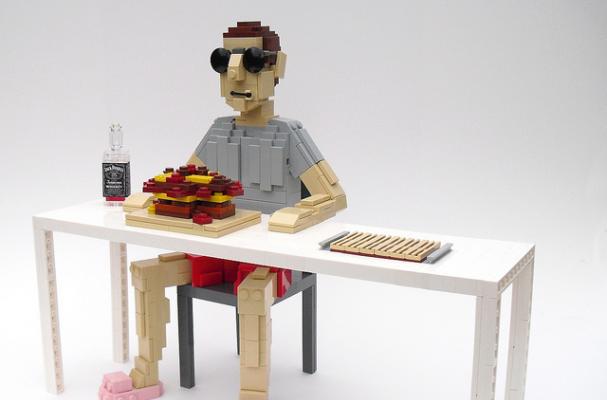 LEGO artist Iain Heath, aka Ochre Jelly, has created an Epic Meal Time masterpiece with his LEGO recreation of the bro cooking show. The series of tableaus shows Harley and MusclesGlasses about to chow down on a stack of bacon. Ochre Jelly managed to capture the likeness of both stars as well as the tinier details, including Harley's expressive face.
Another notable piece of the LEGO scene is the bottle of Jack Daniels that is off to the side to help wash down the fatty food. For another food-themed LEGO collaboration, check out these Darth Vader LEGO cookies.
Image Sources:
Categories:
Want more from Foodista? Sign up below!