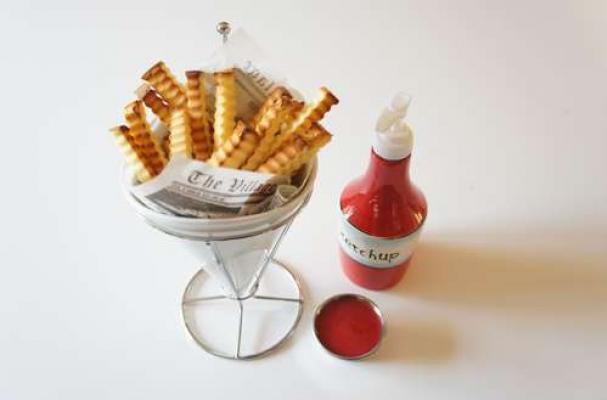 Instructables user Imnopeas has posted a recipe for these Cake Fries, which are quite a deceptive dessert. The recipe is a simple poundcake cut with a zig-zag knife and baked to add some crispiness to the faux fries. The "ketchup" is simply pureed raspberries -- perfect for dipping!
For more cleverly disguised sweets, check out these deceptive desserts.
Image Sources:
Want more from Foodista? Sign up below!